---

CES 2013 Best Sound of Show
"...without question the best sounding system I had the pleasure of listening to at this year's combined CES/T.H.E. Show was found in the Perfect 8/BAlabo room, in 29-222.
"This system really delivered; bone crushing dynamics, superb coherence, ruthlessly musical resolution, captivating presence, and an unquestionably truthful timbre. Tonal color and texture were convincingly rich and vibrant, and musical involvement was eerily honest, bordering on downright revelatory.
"This system had the ability to recreate the scale of the music in a remarkably accurate manner, yet it was able to serve up the nuances and subtleties with uncanny, unnerving realism. This system very nearly breathed life into the music it reproduced."
- Greg Weaver, Senior Editor, Positive Feedback
---

CES 2012 Best Sound of Show
"The Points disappeared more completely than any other loudspeaker at this year's CES (and consequently made voices and instruments sound more "there" than anything else). There was absolutely no sense of driver or box on any cut. The Points were being driven-beautifully-by BAlabo electronics."
- Jonathan Valin, Executive Editor, Absolute Sound
Equipment list:
DAC BAlabo BD-1
Control Amplifier BAlabo BC-1 MKII
Power Amplifier BAlabo BP-1 MKII
Loudspeakers Perfect8 The Point MKII
Transport Zanden 2000P
Interconnects Perfect8
Power Cords Argento FMR
Platforms Grand Prix Audio F1-carbon fiber
---
2011 Rocky Mountain Audio Fest (RMAF)
Control & Power Amplifiers - BAlabo
Loudspeakers - Magico
Interconnect and Cabling - Argento
Phonostage - Zanden

Audiophylia
"All the music played was wonderful, but the new Reference Recordings Mastercuts Series 'Chant du Rossignol' (Oue/Minnesota Orchestra) was one of the finest replications of an orchestra I have heard through a speaker. ... Oue's orchestral blend of sections, timbre, spacing, chord voicing, soundstage, imaging was simply fantastic.
I could have listened for hours. Congratulations."
- Anthony Kershaw, Audiophylia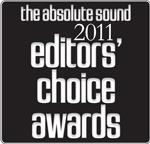 Absolute Sound
Robert Harley's - Best Sound (cost no object)
---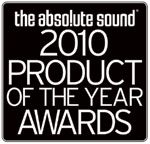 BAlabo BC-1 MK-II
Solid-State Preamplifier of the Year 2010
"No Electronics have captivated RH the way the BAlabo BC-1 MK-II (and companion BP-1 MK-II power amplifier) have. For starters the BC-1 MK-II's build quality is beyond belief, from its massive and heroic discrete resistor stepped attenuator to the bank vault feel of the volume control, to the machined and polished Corian casework. But the BAlabo goes beyond sheer sex appeal and enters the realm of musical performance that is unmatched in RH's experience. The BC-1 MK-II has a luscious rendering of timbre, with deeply saturated tone color and no trace of edge, glare or grain.Despite sounding extremely smooth and relaxed, the BC-1 MK-II gives up nothing in the resolution department. This preamp has a "roundness" of presentation that bears an uncanny resemblance to live music. Gorgeous without sounding colored, rich and ripe without a hint of euphony, the BC-1 MK-II is the finest preamplifier RH has heard, and eminently deserving of TAS's 2010 Sold-State Preamplifier of the Year honors."
- The Absolute Sound, January 2011
---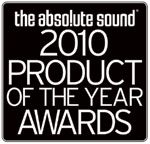 BAlabo BP-1 MK-II
Solid-State Power Amplifier of the Year 2010
"This remarkable amplifier turns upside down the idea that an amplifier cannot be both beautiful sounding and truthful to the source. The BP-1 MK-II's defining glory is its absence of electronic artifacts along with the sense that you are listening through the amplifier to the original musical event. The treble is astonishingly liquid, clean and free from the metallic patina that we've become inured to in lesser amplifiers. The sound had a delicacy and refinement, yet an authoritative an seemingly limitless power. The BP-1 MK-II resolves information in a musical rather sonic way that is, the amplifier doesn't sound overly detailed, but when you sit down with it, a rich tapestry of musically natural detail unfolds before you. Add to these qualities the massive 500Wpc of output power (1000 Wpc into 4 ohms) and you have what in RH's experience the state of the art in power amplifiers."
- The Absolute Sound, January 2011
---
Truth, Beauty and BAlabo Electronics
Comments from Editorial by Robert Harley, Editor in Chief, The Absolute Sound December 2010, issue #208
... fully and utterly resolving of real musical information.
...reproduces strings with an unparalleled lushness and liquidity.
...you will find yourself drawn into the music in a new way.
Their lack of artifacts, which is singular in my experience, fosters a sense of relaxation that allows the music to more fully express itself. ...you can listen more deeply into the music.
...BAlabo electronics...come closer to the truth than any electronics I've heard. And that's what makes them so beautiful.
---

The Absolute Sound
Review in issue #201, March 2010
"I love the sound of the BAlabo gear."
"The BAlabo's midrange is ... a thing of utter beauty-so sweet, so finely detailed, so rich and fully articulated, so much like the real thing."  
"...the BC-1 and BP-1 are simply the best I've heard at controlling and articulating the bass of the mighty Magico M5s."
"Hence, the BC-1 Mk-II and BP-1 Mk-II get my highest recommendation... Without question, they are the most consistently beautiful-sounding electronics I've ever heard."
Jonathan Valin, Executive Editor, Absolute Sound
---

Control, Power Amplifiers and DAC - BAlabo
Loudspeakers - Tidal Audio - Sunray
Bi-amped with Tidal LPX active crossover
Interconnects and Speaker cable - Echole Cable
Power Cables - SensoryPower
Active Digital Cable- SensoryPower
Transport - Zanden 2000
"A pair of BAlabo BP-1 MK II stereo amps drove Tidal Sunray speakers, producing such gorgeous tonality and copious physical presence that we could have listened here for the entire afternoon."
"... the sheer beauty on display made this system memorable."
Marc Michelson, Editor in Chief, The Audio Beat
---


"...this set was beautifully behaved, the dynamics of the subjective tone of voice, everything was in place, though we could have been overwhelmed by such an sizeable stature in front of us, so imposing and yet, fluid and graceful, the sound was fine."
"Use whatever superlatives that comes to mind ...  this is no ordinary system.  Please realize, how rare it is to visit exhibitors as well equipped, prepared and coordinated as was the case here. I congratulate all those people involved who have worked for years to get to this point...What you presented at CES 2010 was simply masterful."
Marc Philip, Editor-in-Chief, Magazine Audio
---

Control and Power Amplifiers - BAlabo
Loudspeakers - Perfect8 'The FORCE'
Cables - SensoryPower
Digital - Zanden Audio
"Best Sound at Show for me came - once again from the same room I voted for last year - the Perfect 8 / Bridge Audio Labs setup. ... the sound was so organic and tonally right, that I could see someone springing for them if money was absolutely no object. Bridge Audio Labs of Japan designs some very intriguing electronics that I think would rival almost anything out there in terms of its ultra-low noise floor and organic rightness: qualities that have earned my vote for a second straight year in a row! ...listening to a system this big and ostentatious, one expects much, yet this system delivers the goods - then some."
Clement Perry, Editor in Chief, StereoTimes
"The Perfect 8 loudspeaker in conjunction with Bridge Audio Labs and Zanden Audio was a showstopper. I am in total agreement with CP on this setup and think I returned to this room at least three times just to double and triple-check. The sound was simply fabulous and ultra-quiet. The system weaved a sonic tapestry with such a great sense of ease, I could digest all the musicians at once. Not an easy feat. Easily my vote for Best Sound at Show."
Dennis Parham, StereoTimes
---

---

Control and Power Amplifiers - BAlabo
Loudspeakers - Perfect8 'The FORCE'
Cables - SensoryPower
Accustics Arts
---
"The system that pressed my sonic buttons the most was "The Force" dipole loudspeaker from Swedish manufacturer Perfect8 ... and the Japanese made Bridge Audio Labs linestage ... and stereo amplifier."
"Bridge Audio Labs' electronics ... physical look and sonic performance proved, in conjunction with "The Force" loudspeakers, revelatory to these ears. Very seldom have I been so taken by a product particularly under show conditions. Yet, this system, using a relatively affordable Accustic Arts standard CD player had me totally transfixed on its performance. Every single song I threw at this rig from my personal CD collection sounded harmonically as well as spatially remarkable. I could not find anything to fault with regard to "The Force" sonic capabilities...and of course ... those remarkable electronics from Bridge Audio Labs. Stunning."
Clement Perry, Editor in Chief, StereoTimes

"...one of the most audacious demos of the entire show. The room featured the Perfect 8 Technologies "The Force" loudspeakers ... and Bridge Audio Labs electronics."
"These gargantuan speakers were being driven by the equally massive and gorgeously built Bridge Audio Labs BP-1 MKII amplifier ... and BC-1 MKII control amp .... The really good news though, is that this system sounded absolutely spectacular! Sensory Power cables were used throughout."
Dave Thomas, StereoTimes

"Selecting "The Mooche" from Stereophile's Editor's Choice CD, I heard the best sound I've heard from all the different loudspeakers on which I have auditioned this recording."
"I was stunned to hear utterly transparent sound, with the clarity and lucidity of the original Quad's midrange."
"Switching to my current "Record to Die For," the Stravinsky's Rite of Spring with Esa-Pekka Salonen conducting the Los Angeles Philharmonic (CD, DG 00289477 6198), this orchestral piece sound utterly clean, totally free from distortion, while exhibiting superb subtleties, particularly in the timbre of the woodwinds.:
Larry Greenhill, Stereophile


Control and Power Amplifiers - BAlabo
Loudspeakers -Magico Model 6
Cables - SensoryPower
Analog - The Tape Project
---
"...reached a level of realism from full orchestra to solo voice that I've simply never heard matched."
Jonathan Valin, Executive Editor, Absolute Sound

".. won my top honors for its extraordinary speed, transient authority, coherence, and ultimately for what is among the top few most convincing recreations of a symphony orchestra that I have ever heard."
Wayne Garcia, Editor, Absolute Sound

"...Overall, I have to pick the Model 6 (driven by BAlabo) for its stunningly low coloration, spectacular dynamic behavior, coherence, and lifelike immediacy."
Robert Harley, Editor-in-Chief, Absolute Sound
---
Comments from Jonathan Valin, Executive Editor, Absolute Sound
"The BAlabo stuff is simply and staggeringly gorgeous sounding."
"They're so good that two members of my informal listening panel think the BAlabo amp and preamp ... are the best electronics they've heard in my system-and for the past ten years or so, they've heard everything I've had in my system."
" With a great recording, the BAlabo is exceptionally beautiful to hear. With a great recording, it is also extraordinarily realistic."
"...low-level detail and timbre are here intensified (rather in the way a K2 filter darkens blues and intensifies contrast with B&W film), adding a silky voluptuous richness to the entire soundfield. "
"...let's just say that BAlabo is perhaps the best example I've heard of electronics that sound gorgeous and real and recorded."
---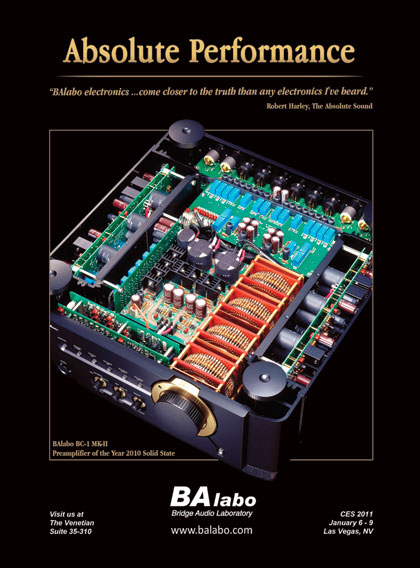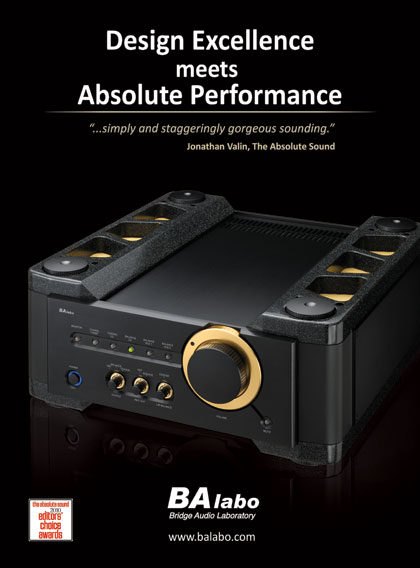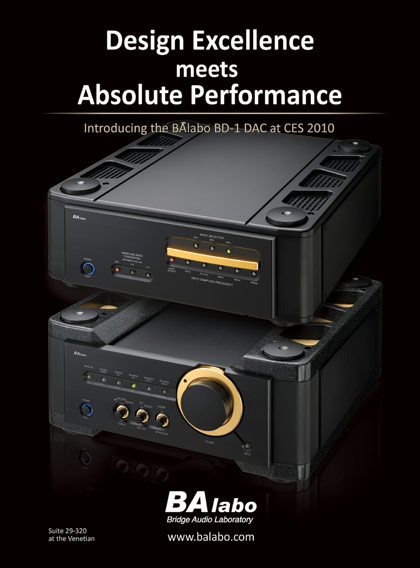 ---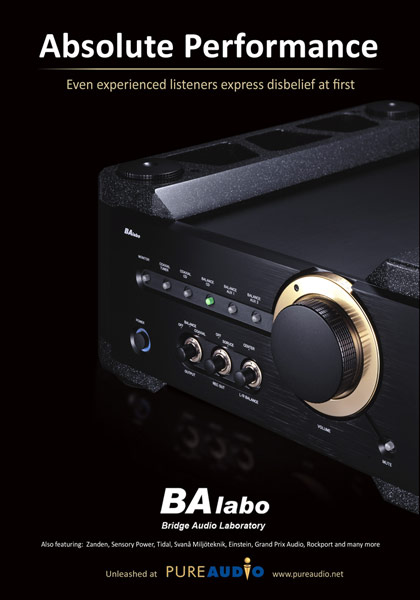 ---